Somewhere in the Chihuahuan Desert, halfway between El Paso and San Antonio, Texas is a remarkable place where the rubber literally meets the road in terms of tire safety, durability, and legendary Bridgestone quality. At the Bridgestone Texas Proving Grounds (TPG), we take all our tires to their limits in a variety of conditions all year long. We use special test courses to make certain our tires meet not only our demands but also the demands of our customers.
On our exciting test courses, hydroplaning is standard behavior and potholes are tended to like flowerbeds. This is the place where the highway, gravel and city streets all meet, ensuring our tires are tested in nearly every real-world condition. Click through the thumbnails to read a little about each of the things we test at TPG.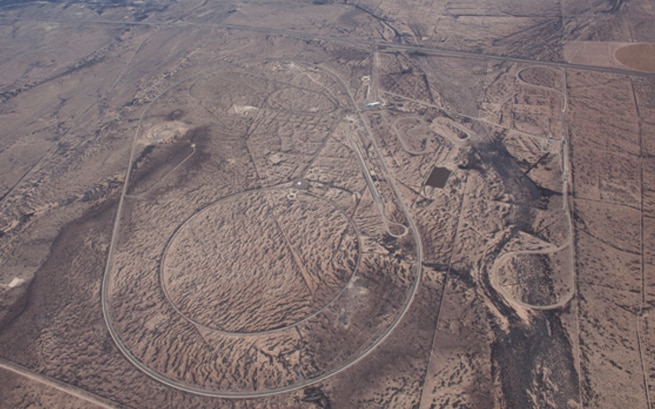 TPG VITAL STATS
Location: Chihuahuan Desert, USA
Elevation: 3,000 feet
Size: 9.5 square miles, 6,000+ acres
Average annual precipitation: 12 inches
Average temperature: 67° Fahrenheit
Average annual days of sunshine: 360
WET/DRY HANDLING COURSE
Consisting of a little more than a mile of uninterrupted, smooth asphalt with a 26-foot grade change and a "skid pad," this wet and dry handling course allows us to test performance in a variety of everyday conditions.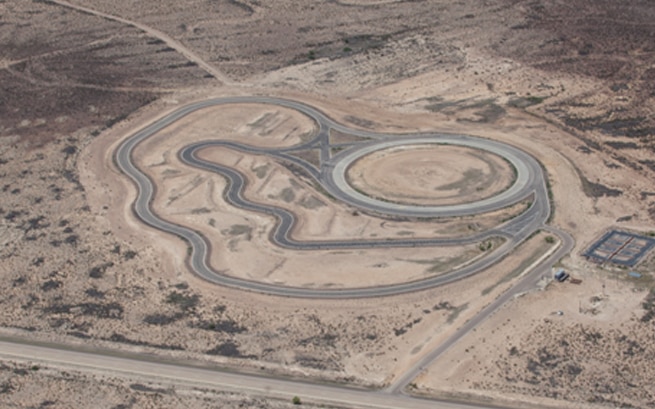 HYDROPLANE POOL
A car hydroplanes when a layer of water prevents direct contact between tires and the road, possibly causing a dangerous loss of steering and braking control. We try to hydroplane on purpose as much as possible at TPG, using our 328-foot radius hydroplane pool filled with about a 1/2-inch of skid-ready water to test tire performance in hydroplane conditions.
NOISE, VIBRATION & HARSHNESS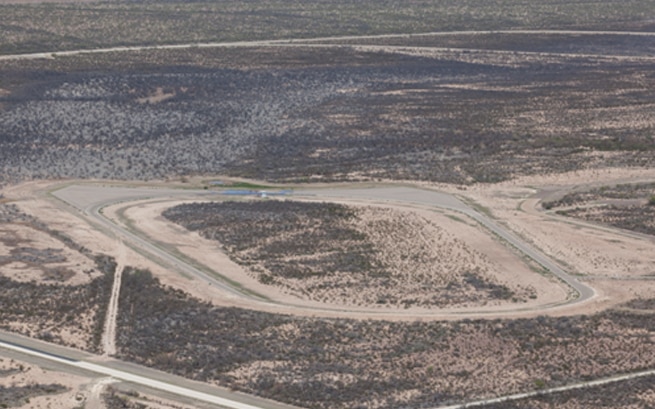 The typical real-world road is not necessarily made up of smooth asphalt. More likely, your tires are rolling over many different obstructions. From subtle to downright teeth-chattering, these bumps in the road cause uncomfortable vibrations, rough rides and road noise. We put our tires through a variety of noise, vibration and harshness tests designed to mimic the real road ahead. Potholes, buckled roadways, cracks and patches, are among the 20 different conditions tested at TPG.
BRAKING TRACTION PAD
Everyone knows tires are meant to go, but sometimes we forget that stopping is just as important. TPG features more than 900 feet of asphalt and 492 feet of concrete that we use to test braking traction on our tires with a skid trailer that measures several types of force on tires as they decelerate rapidly.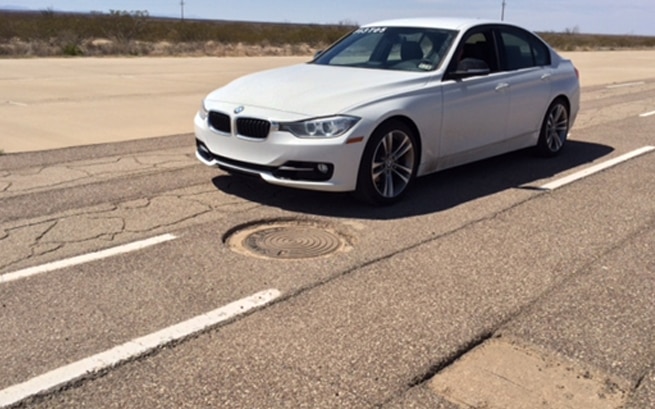 VEHICLE DYNAMIC AREA
Our Vehicle Dynamic Area (VDA) allows us to test the wet grip and handling of our tires by pushing them to their limits. A huge 900- by 500-foot asphalt pad with a one-percent slope and a precise water depth is where we put the pedal to the metal, testing from 40 mph to 80 mph in water depths up to 0.1 inches.