Mission and Values
Bridgestone's founder Shojiro Ishibashi endeavored to create a company dedicated to "serving society with superior quality." This is what we strive for every day.
Technology Leadership
Bridgestone is a world leader in developing innovative tire technologies. Our continuing investment in research and development has resulted in game-changing new products, like winter tires with more bite and better grip, fuel-efficient tires with that enhance fuel economy and safety innovations like our next-generation run-flat tires.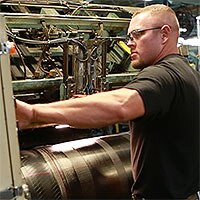 Quality Products
Bridgestone manufactures world-class tires for nearly every kind of vehicle, from a kart tire that stands only 10 inches high to a 13-foot-tall giant radial for earth-moving equipment. In addition, Bridgestone is also recognized internationally for producing a variety of other products, including building and industrial materials, natural rubber, and industrial fibers and textiles.
Community Involvement
Bridgestone is committed to being a good corporate citizen. Since 1952, the Bridgestone Americas Trust Fund has contributed millions annually in support of causes that champion children's issues, education and environmental conservation. Bridgestone Americas continues to look for opportunities to educate all drivers about driving safety. Our comprehensive driver safety education programs include initiatives such as Teens Drive Smart and Car Care Academies.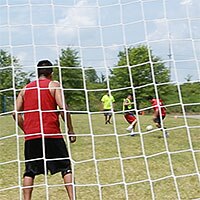 The Bridgestone Essence
The Bridgestone Essence, our corporate philosophy, guides us to build not just better products, but better communities:
Integrity and Teamwork

We believe in adhering to moral and ethical principles in all our actions. This emphasis on integrity fosters a company culture that respects a diversity of skills, backgrounds and life experiences.

Creative Pioneering

We never settle for the status quo. We're constantly challenging ourselves to develop new innovations that will respond to customer needs and further benefit society.

Informed Decision-Making

We believe in investing the time and effort necessary to verify facts. We use these observations to make informed decisions that lead us to the best possible outcomes.

Thorough Planning and Decisive Action

Our commitment to excellence drives us to consider all options and the full range of possibilities before determining a course of action. Then, we move forward without hesitation.